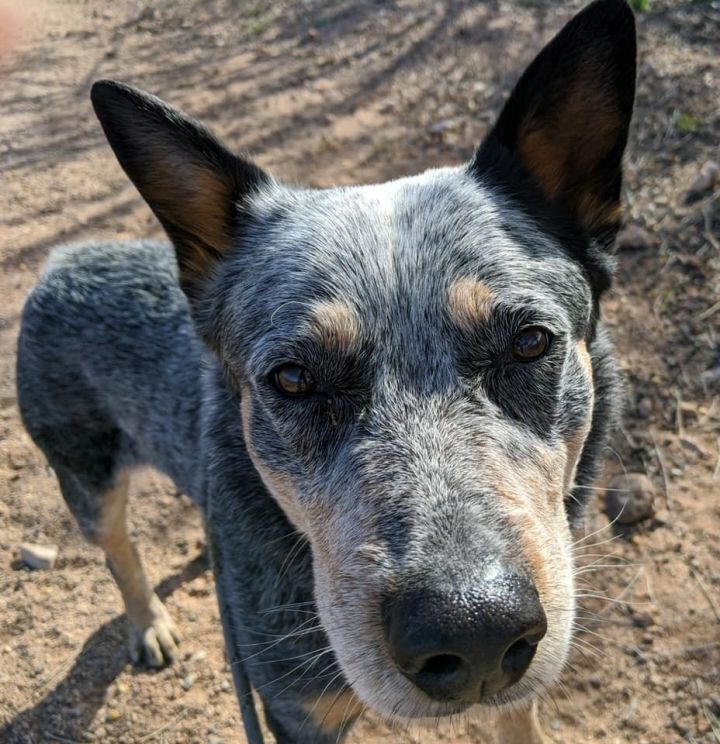 Meet Bandit
Bandit was turned in because he was not getting along with the other dog in the home.
Our volunteers describe him as a 5 – 7 year old Australian Cattle dog who's looking for a new family. He's lived with cats and kids 4-9 years old and other dogs. Sadly, Bandit resource guards food and toys, but a patient family can work with him on this! Bandit is fantastic on leash which is great because Cattle dogs have lots of energy; he's always ready to go on the next adventure. Right now Bandit is still pretty quiet and shy, but when the right person comes to get him, he's going to be a loyal forever friend!
It is recommended that Bandit be the ONLY dog in the home.
If you are interested in meeting Bandit please call the shelter (520) 458-4151 and make an appointment to meet him.